It's hard to believe that Summer is nearly over and the schools go back next week!  That means all the regular baby groups and classes will be starting back up as well, which will probably come as a welcome relief to those of you with little ones!
In case you're looking for inspiration, we've put together a list of some new things that are happening in East Cheshire from September.  Some are completely new, others are existing groups which have something new to offer – times, venues, content etc. Enjoy!
Baby And You With Katie – NEW courses!
After working with families and children for nearly 25 years I now specialise in helping new families holistically.  Through my
unique new baby classes and workshops for parents I will share my knowledge, tips and tricks to help you navigate early parenthood.
I offer newborn sleep and colic workshops, hands on touch through baby massage and baby yoga classes.
As a certified level 5 sleep coach I can support all your sleep needs with a range of gentle solutions to suit you and your family. No need for tears, just love!
Keep checking my Facebook page for more information and details on up to date courses and/or call me on 07540 378428.
Baby Yoga, stretch and relax 10.00am Tuesdays at the Tytherington Club Macclesfield
Baby massage 11.45am at the Tytherington Club Macclesfield
Next newborn colic workshop 18th September 12.00pm the Tytherington Club Macclesfield (Check for further dates)
Bloom Cheshire East- NEW Timetable!
Bloom Baby Classes: Where babies get to learn through their senses. Each baby class is specifically designed to aid your child's

development whilst encouraging the bond between you and your baby.  With a different theme each week and new sights and sounds for baby to discover and explore.
Busy Bees
For babies from six months to mobile.
A highly interactive musical class where we focus on babies growing confidence with the big wide world.  Encouraging both fine and gross motor skills, teaching body awareness and stimulating your baby's perception of sounds with our fun range of songs and activities.
Caterpillars 
For babies from six weeks to six months.
A gentle multi sensory, baby development and massage class for younger babies featuring a calming baby massage at the end of the class. Focusing on babies cognitive, physical, social & emotional and linguistic development in a fun creative way.
Wednesday morning- Cranage Village Hall
Wednesday afternoon- Wilmslow
Thursday morning- Sandbach
Friday morning- Macclesfield
For more information visit our Facebook page  and/or call Caroline on 07784 363132.
Drama4kids Classes – NEW to Macclesfield!
I run Drama4kids in Macclesfield as part of First Step Events UK.
I offer drama workshops with a difference. The classes are not about how well your child can act, but more a rehearsal for life. The sessions use real life situations, that we put into fun stories and as a group we find solutions. It may well be Three Little Pigs make friends with the wolf, or we learn to work as as a team while going on a bear hunt. Sessions enable children to develop positive skills and ideas that help outside the class. No shows or productions – the focus is FUN. We encourage the children be as creative as they like and bring everyone along on the adventure.
For children aged 4-10 yrs.
Classes start Thursday 5th September at Sylk Dance Academy, Union Street, Macclesfield.
1600-1700 – Thursday's.
Term time only.
Limited number per session. Additional workshops in the holidays.
For more information check out our Facebook page or call Dianne on 0800 567 7448.
Jabberjacks Wilmslow, Macclesfield & Knutsford – NEW venue!
Baby and Toddler Activity Classes

Wilmslow Methodist Church
Tuesday's 9.40am 12 months to 4 years
Friday's 09:30am 10 months to 3 years and 10:15am 2 1/2 to 4 years
The Wilmslow Academy
Wednesday 1.30pm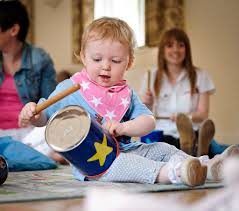 Our classes offer a lovely opportunity to spend quality time with your child .  Aimed at under 5's, they are educationally focused and designed to develop physical and social skills.
The activities are hidden in the Jabberjacks treasure box which is opened by singing the 'Jabberjacks song'. The contents are different every week.
The sessions follow a regular pattern to create familiarity although the puppets and props used vary weekly. Sessions are bright and colourful.
Jabberjacks also offer birthday parties.
How can the classes benefit my child?
☀️Grow in confidence and develop concentration.
☀️Develop social interaction.
☀️Increase knowledge of the world.
☀️Engage senses and gross motor skills.
☀️Learn caring and sharing.
Contact Emily on 07738199807. For more information and customer testimonials visit the website here and follow us on Facebook.
Little Story Explorers – NEW Venue!
Helping parents find a voice to immerse children in the rich, diverse heritage and cultural experiences of storytelling and oral
traditions.
Classes combine story exploring, craft, music and song in a fun, interactive way that strengthens bonds and relationships whilst making learning engaging.
Classes (50 mins) at John Lewis, Cheadle on term-time Fridays at 10.30am
Special event classes (class followed by optional extras of packed lunch and bakery decoration workshops) GK Gallery, Salford on selected Mondays at 10.30am.
Our classes:
⭐️Teach about the world
⭐️Improve vocabulary and language
⭐️Stimulate imagination and creativity
⭐️Promote better academic outcomes
⭐️Strengthen bonds and relationships
⭐️Develop confidence and self-esteem
Free trial available for under 1's.
Please see our website for details and to book on to classes as they each have limited places.  For more information see our Facebook Page and follow us on Twitter and Instagram.
Email – littlestoryexplorers@gmail.com
Moo Music – NEW to Knutsford!
Moo Music is a multi-sensory, fun-filled class for babies (Baby Moo) and toddlers (Mixed Moo) where we sing, dance and play.
Every session has lots of multi-sensory exploration to stimulate your little one and support development.
We use instruments and props to practice rhythm, coordination and fine motor skills. Using Moo Music songs (written by a West End musician) we go on a different adventure every week – no two weeks are the same!
We LOVE to dress up at Baby Moo! Penguins, flowers, dinosaurs, superheroes and tigers… Imaginative play is so much fun!
Parents, aunties, uncles, grandparents and carers are all welcome (space permitting) and sessions are a great place to make new friends.
Visit our Facebook page for more details.
Alternatively book now on our website.
For 0-5s
Block-book a term for £5 per class or come PAYG for £6 per class
Both need to be pre-booked online
Contact Jennie on:
jenniemoo@moo-music.co.uk
Rhythm Time – NEW Young Baby Course!
🌟MUMBLER DISCOUNT- 10% off full term (quote MUMSEPT19 valid until Dec '19)🌟
FUN, EDUCATIONAL & AWARD-WINNING music classes for babies, toddlers & pre-schoolers.
Perfect for busy parents across Cheshire (Bramhall, Poynton, Wilmslow, Knutsford, Prestbury, Macclesfield, Holmes Chapel, Congleton, and many more!)
Escape with your Little One for 30 minutes of musical fun and help their early development. Classes are carefully structured as you both enjoy lots of fantastic, multi-sensory age-appropriate activities – specially designed for this important age.
You'll enjoy a wide range of activities to help
· PHYSICAL DEVELOPMENT
· SPEECH & COMMUNICATION
· CONCENTRATION
· CONFIDENCE
· LITERACY
· LISTENING & SOCIAL SKILLS & lots more!
It's also a great chance to make friends.
Book your nearest class here!
CLASSES:
· Young Baby (Birth – 6 months) ** NEW 6 WEEK COURSES STARTING SEPTEMBER in Prestbury, Holmes Chapel, Lostock Gralam & Nantwich**
· Baby (2 months – 14months)
· Toddler (1yr – 3yrs)
· Pre-school (3yr- 5yrs)
Mumbler discount- 10% off full term (quote MUMSEPT19 valid until Dec '19)
Contact Frances – 01270 884583 E: fdonkin@gmail.com
Sounds Right Phonics Classes – NEW to Knutsford!
Sounds Right Phonics Classes provide fun, high energy classes which teach early phonics skills to children aged 1-4 years.
The classes are fun, varied and educational, and the best part is that children don't even realise they are learning. Children are introduced to letter sounds through a range of different activities, music and dances whilst also developing confidence, turn-taking and fine and gross motor skills.
Minis sessions (1-2.5 years): Develop speech and language skills, vocabulary and explore a range of nursery rhymes
Preschool sessions (2.5 – 4 years): Include sound recognition, oral blending and segmenting which are foundations for learning to read
Classes will be held at Planet Play in Knutsford and also in South Warrington.
FREE taster sessions available in September as part of the special launch week – book on via the website here
For more information  check out the Facebook page or email Gilly – gilly@soundsrightphonicsclasses.co.uk.
Tumble Tots Knutsford – NEW Timetable!
Tumble Tots classes give young children the opportunity to participate in active physical play using specially designed colourful equipment. We strive to provide children with essential skills for life whilst contributing to their recommended 3 hours of physical activity that is needed every day!
Sessions have been designed to develop your child's gross and fine motor skills including agility, balance, climbing and co-ordination skills, alongside their social and cognitive development.
Taking part in physical play is critical in helping a child to develop a positive attitude towards physical activity. It is also widely believed that taking part in physical activity can aid a child's brain development by enhancing the ongoing development of both fine and gross motor skills.
Launching a new timetable for September 2019 – our Knutsford classes will be held at Egerton Youth Club on Tuesdays (term time only); 9.45am walking to age 2, 10.40am 2-3 years and 11.30am 3 years to school age.
For more information visit our website, follow us on Facebook, Twitter and Instagram and/or call Jane on 07812 144450.
Watch our short video on You Tube.