From 30th November you can go along to choose a real life tree as a family in what the owners call a 'unique family experience'.  There's a gigantic inflatable Father Christmas and an opportunity to post your letter to Santa whilst you're there!
Ridgegate Road, Langley
Position as at 19th November 2020 – opening 28th November 2020
🎄🎄🎄🎄🎄🎄🎄🎄🎄🎄🎄🎄🎄🎄🎄🎄🎄🎄🎄🎄🎄🎄🎄🎄🎄🎄🎄🎄🎄🎄🎄🎄🎄🎄🎄🎄🎄🎄🎄🎄
🎄Foden Lane Nursery, Alderley Edge
The friendly team at Foden Lane will help you find your perfect tree, net it and help you load it into your car. There are also festive wreaths, poinsettias and stocking fillers for you to have a nosey at whilst you're there.
Foden Lane Alderley Edge Cheshire SK9 7SX
T 01260 22 44 30
Position as at 19th November 2020 – opening 28th November 2020
🎄🎄🎄🎄🎄🎄🎄🎄🎄🎄🎄🎄🎄🎄🎄🎄🎄🎄🎄🎄🎄🎄🎄🎄🎄🎄🎄🎄🎄🎄🎄🎄🎄🎄🎄🎄🎄🎄🎄🎄
🎄Ivy Cottage Tree Farm
You can pick a tree growing in the ground, label it and return nearer the time to collect or choose a pre-cut tree from their large selection.
Plus, once the festivities are over you can take the tree back and they will recycle it into chippings.  Theres also a shop selling things like Christmas decorations that you can mooch road whilst you're torero.
45 Racecourse Rd, Wilmslow, Cheshire. SK9 5LG
T 01625 531609
Position as at 19th November 2020 – open for you to choose growing trees – please check with farm for opening times.  Full payment will be required at the time of order for all trees due for collection up to 9th December to facilitate a separate collection area during the busiest period..  Cut trees will be in as normal towards the end of November and they will be open 7 days a week from the 20th November 2020.
🎄🎄🎄🎄🎄🎄🎄🎄🎄🎄🎄🎄🎄🎄🎄🎄🎄🎄🎄🎄🎄🎄🎄🎄🎄🎄🎄🎄🎄🎄🎄🎄🎄🎄🎄🎄🎄🎄🎄🎄
🎄Kenyon Hall Farm
The indoor Christmas tree forest will open on Sat 21st Nov 2020 and stay open every day through to Christmas.  The cafe will be serving lots of goodies including hot chocolate and mince pies to take away.
T ​​01925 765531
Winwick Lane Croft Warrington ​WA3 7ED
🎄🎄🎄🎄🎄🎄🎄🎄🎄🎄🎄🎄🎄🎄🎄🎄🎄🎄🎄🎄🎄🎄🎄🎄🎄🎄🎄🎄🎄🎄🎄🎄🎄🎄🎄🎄🎄🎄🎄🎄
🎄Grappenhall Christmas Trees
A family-run business supplying real Christmas Trees in Cheshire. The farm yard is filled with freshly cut trees, or you can wander the rows and choose your own tree in the 'Choose and Cut' area.
Carr House Farm, Broad Lane, Warrington, England, WA4 3ET
T 07340 037681
Position as at 19th November 2020 – open from 20th November 2020. 
🎄🎄🎄🎄🎄🎄🎄🎄🎄🎄🎄🎄🎄🎄🎄🎄🎄🎄🎄🎄🎄🎄🎄🎄🎄🎄🎄🎄🎄🎄🎄🎄🎄🎄🎄
---
🌟🌟🌟Sponsored Link 🌟🌟🌟
The Ryleys in Alderley Edge is a leading co-educational school for children aged 2-11 ranked EXCELLENT/OUTSTANDING.  Click here for more information. 
---
🎄Clayton Fold Christmas Tree Farm, High Peak
Dedicated Christmas Tree Farm in the Peak District.  You select and label a tree and they cut and transport it from the field.
The farm is located towards the west of the Peak District National Park on the Cheshire county border with Derbyshire. The location is well placed to combine your trip with attractions nearby for example a walk at Lyme Park and the Goyt Valley.
Clayton Fold Farm, off Clayholes Road, Kettleshulme, Nr Whaley Bridge, High Peak, Cheshire SK23 7EJ
T  07810 737820/01663 732672
Position as at 19h November 2020 – opening for Reserve Early bookings on Saturday 14th and Sunday 15th, Saturday 21st and Sunday 22nd November 2020 then open from 27th November 2020 until Christmas Eve every day. Booking essential.
🎄🎄🎄🎄🎄🎄🎄🎄🎄🎄🎄🎄🎄🎄🎄🎄🎄🎄🎄🎄🎄🎄🎄🎄🎄🎄🎄🎄🎄🎄🎄🎄🎄🎄🎄🎄🎄🎄🎄🎄
🎄 Christmas Trees for Schools 
This is an online service but since it's a fund raising initiative we've included it.  Set up by local Mum Rachel to raise much needed funds for schools (many of whom are struggling having had to cease fund raising events this year), when you buy a tree they'll give £5 to your chosen school (within the Cheshire East area).  Check out their website here.
---
🌟🌟🌟Sponsored Link 🌟🌟🌟
The amazing Lucy Fay is a Cheshire based photographer specialising in family photography.  Mumblers get a fantastic £25 off new bookings! (excluding Mini Shoots) . Click here.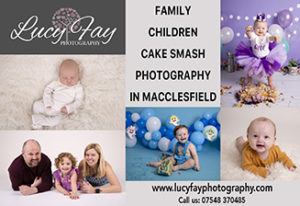 ---
A few other Christmas Tree Suppliers in and around East Cheshire (it is very important to check arrangements for this year direct with the venue) 
🎄Fol Hollow Nursery LTD
40 Fol Hollow, Astbury, Congleton CW12 4HT
01260 275992
🎄Glebe Farm
Peel Ln, Congleton CW12 4RQ
01260 273916
🎄Fryer's Garden Centre & Roses
Manchester Rd, Knutsford WA16 0SX
01565 755455
🎄Plumleys Plant & Gardeen Centre
Plumley Moor Rd, Plumley, Knutsford WA16 9SD
01565 722315
🎄Treetops Nursery
Holmes Chapel Road, Over Peover, Knutsford, WA16 9RD
01565 722450
🎄Fairways Garden Centre
Bullocks Lane, Sutton, Macclesfield,
Cheshire SK11 0HE
01625 618933
🎄Flash Lane Roundabout, Bollington, SK10 5AQ
🎄Flora Home Furnishings
Chelford Rd, Macclesfield SK11 9PG
01625 423957
🎄Macclesfield Community Garden Centre
West Park, Macclesfield, Cheshire. SK10 3BJ
01625 612925
🎄Parker's Garden Centre Mottram St. Andrew
Lees Lane, Newton, Nr Mottram St. Andrew, SK10 4LJ
01625 520 002
🎄Hagg Farm Christmas Trees
Hagg Farm, Shrigley Road South, Higher Poynton,  SK12 1UE
07812 378779
🎄Wilmslow Garden Centre
Manchester Rd, Wilmslow SK9 2JN
01625 525700
🎄Hopley House
Nantwich Rd, Middlewich CW10 0LN
01270 526292
🎄Wimboldsley Christmas Trees
The Old Stables, Manor Farm, Forge Mill Lane, Wimboldsley
Middlewich, Cheshire CW10 0LY
07790 484519
🎄Spark Lane Nurseries
Congleton Road/Spark Lane Sandbach CW11 2UJ
07713 209082
🎄Brookside Garden Centre
London Rd N, Poynton, Stockport SK12 1BY
01625 872919
🎄Scotwood Nurseries
Swanscoe Lane, Macclesfield SK10 5SZ
07842 349190
❤️Don't forget the East Cheshire Hospice Christmas Tree Collection Service – they'll collect and recycle your tree in return for a donation to the Hospice ❤️
---
🌟🌟🌟Sponsored Link 🌟🌟🌟
Local online tutor company My Own Tutor Cheshire is offering the chance to get a whole week's FREE trial so you can see how online tuition works for your family.  Click here for more info.