With us all spending a lot of time outdoors at the moment, we've put together a few ideas to make your time in the great outdoors more fun for the kids!
---
Keep up with everything happening for families in East Cheshire by joining our Facebook Chat Group, following our Facebook Page and finding us on Intsagram 😊
---
With the ongoing situation re Covid 19, please be sure to follow current Government Guidelines re outdoor exercise, social distancing etc.
---
Parks and Playgrounds
Parks and playgrounds are a great way for the kids to run off a bit of steam and just play. We've put together a Guide to our favourite parks and playgrounds here., and there are lists of all parks and playgrounds in East Cheshire here. 
---
Geocaching 
A great way to turn a walk into an adventure!  Find out all about geocaching and how to get started, here.
---
✨Sponsored Link ✨
Altered Apparel is a Cheshire based clothing brand specialising in making stylish clothing for breastfeeding mums.  Click here or below to check out the range. 
---
Make Mud Pies
Great fun (if not a bit messy but who's concerned about that at this stage?!)
Mix up your mud mixture and then divide onto plates and decorate your pie with items from around the garden. We had toppings of petals, gravel, leaves to name but a few.
---
Leaf Printing 
Whilst on a walk find some colourful flowers and some juicy leaves. Grab a bit of thin plain cloth and a rubber mallet. Fold the cloth in half and place the flowers and leaves inside the folded cloth. Let your kids hit the cloth with the rubber mallet and a beautiful picture will appear!
---
---
Den Building 
A great project for local woods! You may be lucky enough for dens to already have been made and then you can add on your dead twigs and sticks to make the den bigger. If not, start by making a tipi formation against a low lying branch and keep adding! It will keep the kids entertained for hours!
---
Bug House 
You can be as elaborate as you like but for something easy and child friendly you an just use a plant pot and then fill with cut grass, twigs, pieces of bamboo, acorns or pine cones etc and build it up until it is full before placing in the garden for bugs to enjoy!!  You can pop out and check for any new guests in your hotel whenever you fancy!
---
Leaf Art
Let's see all the different coloured leaves that we can find in the garden and then using cutting skills create a picture! If you have a hole punch or zig-zag scissors this is a fun way to make different shapes!
Add paint to the picture to create different animals such as hedgehogs.
---
Strava Art 
Find some open space and download a free tracking app such as Strava and challenge your children to make some masterpieces! For a full project, why not get them to plan some walks on your local streets using maps? After the planning, see if your designs match the outcome.
---
✨Sponsored Link ✨
Lucy Fay is a much loved local family photographer. specialising in producing beautiful image soft your family, newborn shoots, cake smashes and everything else family.  She is offering Mumblers £25 off new bookings (except f0r Mini Shoots).  For more info click here.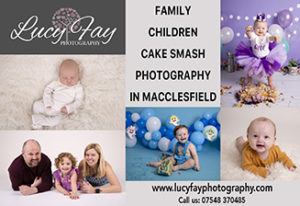 ---
Feed the Ducks 
Spice up your walk with the kids by stopping and giving our feathered friends a little snack.  Click here for our favourite spots to feed the ducks.  If we've missed your favourite, let us know here!
---
Scavenger Hunt
You can do this in your garden or to make a walk more exciting. You could even give a reward/treat for each thing the kids find and tick off! Click here for a couple of Scavenger Hunts we've designed that you can print off or just use from your phone if you don't have access to a printer.
---
Go on an adventure (for a walk….)
My kids aren't massive fans of just walking and get fed ups after a few steps.  You can make it more appealing for them by turning it into an adventure – do a scavenger hunt, look for road signs, try some Strava art, deliver some letter or homemade cards to friends and family.  For more ideas check out our 10 ideas to make walking with kids more fun Blog here.
---
🌟 Sponsored Link
Make a lockdown birthday extra special with a hot tub from Cheshire Hot Tub Hire! For more info click here or below…….